We're Your Best Choice for Tree Services
Backed by over 25 Years of Experience
Certified & Insured to Get the Job Done
The Right Tools Used for the Utmost Results
Free & Detailed Quotes Provided
100% Guaranteed Satisfaction
FOR 24/7 EMERGENCY SERVICE. CALL US IMMEDIATELY.
What Our Customers Say About Us
Real Reviews From Real Customers
50+ Reviews
4/02/2022
Reliable, fast and on time
Certified Tree Care crew made my family happy. The service was prompt and the job was completed faster than I imagined.
3/19/2022
Great Service
Excellent and professional people. They were a pleasure to have around. Troy was always keeping me updated as to their progress.
3/01/2022
Very Professional
They had the tree removed the same day the tree fell. They did such a good job, we hired them to remove other dead trees.
Certified Nashville Tree Service Experts
Serving Nashville County with Over 25 Years of Combined Experience
Certified Tree Care is a family-owned tree service with over 25-years of experience caring for the natural landscape of communities in Nashville & Davidson County. Our goal is to provide exceptional tree service to all residential and commercial clients looking to maintain or improve the natural surroundings of their homes and businesses.
How Can We Enhance Your Property
Certified Tree Care in Nashville
. Call Us Today For All Your Tree Service Needs.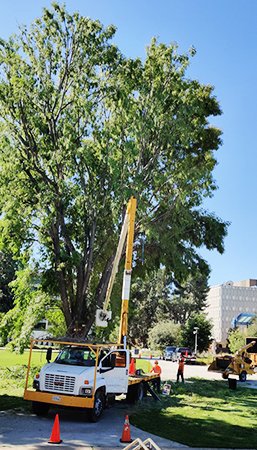 Your Certified Nashville Tree Experts!
Dedicated to Providing Our Customers with Exceptional Services
Certified Arborists
We always use the SAFEST tree removal Nashville methods for your property's safety, to ensure efficiency, and to promote safety! We strive to save every tree we can, but sometimes tree removal is necessary.
Safest Tree Removal Nashville Methods
We always use the SAFEST tree removal Nashville methods for your property's safety, to ensure efficiency, and to promote safety! We strive to save every tree we can, but sometimes tree removal is necessary.
Expert Tree Service Business
We are a local family owned and operated tree service and tree care company in Nashville, TN. We give you the promise of our hard work, dedication, and decades of expert experience.
Happiness Guaranteed
We provide professional and affordable tree care company for our clients. We'd love the opportunity to work with you and show why our exceptional service sets us apart from the rest.S
Tree Care Nashville Tree Service
Your property's value is largely dependent on its attractiveness. When it comes to improving a property's aesthetic appeal, tree trimming is one of the major operations property owners use. To get maximum benefits from the tree maintenance procedure, homeowners prefer to use professional tree trimmers.
If your property is based in Nashville and you are looking for tree trimming near me, we can take care of the service for you. For us, trimming a tree is more than just a way to make money – it is a way for us to create a better-looking Nashville. For this reason, our team of trimmers will outdo itself just to exceed your expectations, giving you a property that attracts maximum value.
Why You Should Work With Professional Tree Service in Nashville Providers
Benefits of Working with Professional Tree Trimmers
Nashville property owners prefer to hire a tree trimming near me professional for a wide range of reasons, including:
1. It Helps Them Avoid Property Repairs
When you go up a tree to handle tree trimming, you will have to bring down the branches you cut. If you are working near houses or utilities, the branches can slide off once you cut them and fall on the structures causing extreme damage. Working with professionals, however, means that the branches can be lowered down slowly with zero chances of property damage.
2. You Avoid Hospital Bills
Falling from the tree crown while trimming a tree could leave you with broken bones. The tree trimming gear can injure you too. These injuries could cost thousands to treat. When professionals are handling trimming a tree, however, getting injured won't be an option.
3. You Avoid Tree Damage
You can damage a tree if you cut the wrong branches. Tree damage is also possible if you use the wrong cutting procedure. With years of trimming experience, tree trimming near me experts will handle trimming a tree without causing damage.
4. Your Tree Will Complement Its Surroundings
Taking advantage of their field experience, professional tree trimmers will be able to give your tree the best look possible. They will give it a shape that makes your compound look its best.
Importance of Tree Trimming
In Nashville, tree owners work with us to enjoy the following benefits of trimming a tree:
Better Appearance
When trimming a tree, we get rid of dead branches to restore the natural green color on the crown. We also remove branches that are messing up the tree's natural shape. By the time we finish working on trimming a tree, it will complement the landscape and be attractive to your eyes.
Opens Up the tree Crown
Overgrown tree crowns can keep you from enjoying the view of the surrounding areas and natural attractions. Through working with a tree trimming near me experts, you can reduce the number of branches on the crown, allowing you to enjoy the sunrise, sunset, the beautiful streets below, the beautiful rivers, or any other thing that the tree had been blocking.
Increased Productivity
This benefit is generally applicable to fruit trees. By removing the excess branches from a fruit tree, we create enough space for air circulation. Also, all the branches can access enough sunlight. The sunlight and carbon (iv) oxide accessed through tree trimming enhances photosynthesis, leading to tastier fruits – both the quality and quantity improve.
It Makes Your Home Safer
It is not uncommon for trees to have branches that are weakly attached to the tree crown. Such branches can fall at any time – they tend to fall when you least expect them to, leaving you with injuries or destroyed home. Tree trimming near me can help you remove the unsafe branches, eliminating the probability of property damage.
It improves the Tree Health
Pests and diseases generally attack the tree branches before moving on to the main trunk. If you catch the pests and diseases before they spread to the rest of your tree, trimming can get rid of the affected branches – this will improve the health of the tree.