We're Your Best Choice for Tree Services
Backed by over 25 Years of Experience
Certified & Insured to Get the Job Done
The Right Tools Used for the Utmost Results
Free & Detailed Quotes Provided
100% Guaranteed Satisfaction
FOR 24/7 EMERGENCY SERVICE. CALL US IMMEDIATELY.
What Our Customers Say About Us
Real Reviews From Real Customers
50+ Reviews
4/02/2022
Reliable, fast and on time
Certified Tree Care crew made my family happy. The service was prompt and the job was completed faster than I imagined.
3/19/2022
Great Service
Excellent and professional people. They were a pleasure to have around. Troy was always keeping me updated as to their progress.
3/01/2022
Very Professional
They had the tree removed the same day the tree fell. They did such a good job, we hired them to remove other dead trees.
Certified Nashville Tree Service Experts
Serving Nashville County with Over 25 Years of Combined Experience
Certified Tree Care is a family-owned tree service with over 25-years of experience caring for the natural landscape of communities in Nashville & Davidson County. Our goal is to provide exceptional tree service to all residential and commercial clients looking to maintain or improve the natural surroundings of their homes and businesses.
How Can We Enhance Your Property
Certified Tree Care in Nashville
. Call Us Today For All Your Tree Service Needs.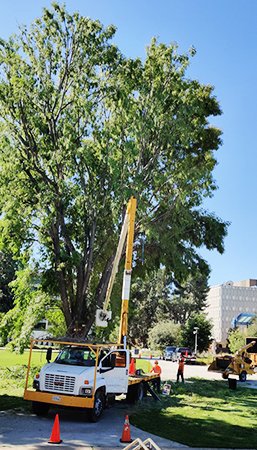 Your Certified Nashville Tree Experts!
Dedicated to Providing Our Customers with Exceptional Services
Certified Arborists
We always use the SAFEST tree removal Nashville methods for your property's safety, to ensure efficiency, and to promote safety! We strive to save every tree we can, but sometimes tree removal is necessary.
Safest Tree Removal Nashville Methods
We always use the SAFEST tree removal Nashville methods for your property's safety, to ensure efficiency, and to promote safety! We strive to save every tree we can, but sometimes tree removal is necessary.
Expert Tree Service Business
We are a local family owned and operated tree service and tree care company in Nashville, TN. We give you the promise of our hard work, dedication, and decades of expert experience.
Happiness Guaranteed
We provide professional and affordable tree care company for our clients. We'd love the opportunity to work with you and show why our exceptional service sets us apart from the rest.S
Tree Care Nashville Tree Service
Southern storms are known to cause trees to fall or be at the risk of falling. If a tree is leaning dangerously over powerlines or it has already fallen on your roof, we are the team to call – we handle emergency removing a tree safely, eliminating the possibility of property damage and/or injuries.
In the past, we have removed trees lying across roads, those that have been uprooted by high winds and are relying on the support of neighboring trees, and trees whose base and roots have been compromised by a recent flood. One thing that all these services have in common when we are handling them is that they result in zero damages and they are always affordable to property owners.
Why You Should Work With Professional Tree Service in Nashville Providers
Emergency Tree Removal 24/7 Service
We operate around the clock to make sure that properties in Nashville are safe and have no risks surrounding them. Once you place a call for our help, we will dispatch a team to your home or commercial property, often within an hour or less.
We can handle emergency removing a tree in the middle of the night, early in the morning before most people wake up, and throughout the weekend. Our team will take care of all your emergency needs in a way that guarantees maximum satisfaction.
1

Factors to Consider When Hiring an Emergency Tree Removal Service Provider
If you have an emergency tree service, you need to consider several factors before deciding to work with a team. Emergency tree removals are risky and unless you are working with the right team, you may suffer damage costs or injuries. Use the following factors to choose a team that best suits your needs:
Experience
An experienced team will know how to handle all the variables that crop up during an emergency removing a tree. For example, if the tree starts falling in the wrong direction, professionals will have a good idea of the machinery to use to change the tree's falling direction – this should help you avoid spending thousands on home repairs.
Availability
Emergencies won't wait. For this reason, you must work with a responsive team. The best team should arrive in your home immediately – or as soon as possible. Taking care of the emergency without delay should minimize the possibility of property damage.
Modern Tools
Emergencies are complicated. This means that the basic tree removal gear may not work for them. Work with a team with all the tools needed to make the removal procedure safe for you and your home.
Efficiency
Work with a team that has proven to be effective in the past. To determine how effective a team is when it comes to emergency removing a tree, check the company's reviews. Reviews from previous customers should help you determine how effective the team was in handling previous projects.
Travel Distance
Choose a team that won't spend too much time on the road. Otherwise, you may end up with too much wait time – this could lead to too many losses.
Affordability
Emergency tree removal costs are generally squeezed into already planned budgets. Hence, the best team to work with should charge an affordable fee.
2

Warning Signs That A Tree Might Fall
If you are observant, you can avoid emergency tree removals. To do this, watch out for the following signs:
If Nashville has faced a storm recently, inspect your trees for stability. If you notice stability issues, either work with arborists to restore stability or invest in tree removal.
If the tree's roots are visible and the ground surrounding them has deep cracks, this is an indicator that the tree might fall unexpectedly.
If the tree trunk has some cavities or it is decaying, you may need to invest in tree removal.
Trees with significant leans could fall when they are least expected to and hence they may need removal.
If your tree has endured a lightning strike, confirm if it may require removal.