We're Your Best Choice for Tree Services
Backed by over 25 Years of Experience
Certified & Insured to Get the Job Done
The Right Tools Used for the Utmost Results
Free & Detailed Quotes Provided
100% Guaranteed Satisfaction
FOR 24/7 EMERGENCY SERVICE. CALL US IMMEDIATELY.
What Our Customers Say About Us
Real Reviews From Real Customers
50+ Reviews
4/02/2022
Reliable, fast and on time
Certified Tree Care crew made my family happy. The service was prompt and the job was completed faster than I imagined.
3/19/2022
Great Service
Excellent and professional people. They were a pleasure to have around. Troy was always keeping me updated as to their progress.
3/01/2022
Very Professional
They had the tree removed the same day the tree fell. They did such a good job, we hired them to remove other dead trees.
Certified Nashville Tree Service Experts
Serving Nashville County with Over 25 Years of Combined Experience
Certified Tree Care is a family-owned tree service with over 25-years of experience caring for the natural landscape of communities in Nashville & Davidson County. Our goal is to provide exceptional tree service to all residential and commercial clients looking to maintain or improve the natural surroundings of their homes and businesses.
How Can We Enhance Your Property
Certified Tree Care in Nashville
. Call Us Today For All Your Tree Service Needs.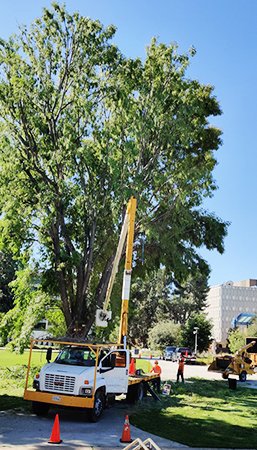 Your Certified Nashville Tree Experts!
Dedicated to Providing Our Customers with Exceptional Services
Certified Arborists
We always use the SAFEST tree removal Nashville methods for your property's safety, to ensure efficiency, and to promote safety! We strive to save every tree we can, but sometimes tree removal is necessary.
Safest Tree Removal Nashville Methods
We always use the SAFEST tree removal Nashville methods for your property's safety, to ensure efficiency, and to promote safety! We strive to save every tree we can, but sometimes tree removal is necessary.
Expert Tree Service Business
We are a local family owned and operated tree service and tree care company in Nashville, TN. We give you the promise of our hard work, dedication, and decades of expert experience.
Happiness Guaranteed
We provide professional and affordable tree care company for our clients. We'd love the opportunity to work with you and show why our exceptional service sets us apart from the rest.S
Tree Care Nashville Tree Service
Do you have a dead tree on your landscape? Would you like to construct a new swimming pool but your oak tree is occupying the ideal space? Tree removal can help with all these issues.
We offer professional tree removal services for both business owners and residential property owners throughout Nashville. Whether you want to get rid of a tree taller than 100 feet and standing next to power lines or your goal is to remove a tree from the center of other healthy trees, we can help you out. Our years of experience allow us to make the entire procedure safe.
Why You Should Work With Professional Tree Service in Nashville Providers
Benefits of Working with Professional Tree Removal Service Providers
Some homeowners may view DIY tree removal as a way to save some money and reduce expenditure. However, removing a tree requires experience, knowledge, and special skills.
Moreover, tree removals incorporate huge risks. Therefore, hiring professionals is recommended. There are numerous benefits of working with professionals when planning tree removals. Below, we have outlined some of these benefits:
1. Ensure Safety to Property and Life
Tree removals need climbing up the tree to cut high branches. Cutting the branches is imperative so that when the tree stem is cut, the tree will fall inside the predicted region. If you climb up the tree, you may fall and suffer significant injuries. Also, if the branches (or the tree trunk) falls on your house, you will suffer significant repair costs.
2. Special Tools and Machines
Tree services do need special tools and machines. Some of these are too expensive – for example, the bucket truck – for homeowners to purchase. Hiring professionals, however, gives you access to all the tools needed for a specific tree service.
3. Years of Experience
Professionals have already handled tree removals for years. When removing a tree in your home, they will know how to overcome all the hurdles placed in their way. They ensure that each project goes over without a hitch, even if powerlines are crossing near the tree.
4. No Clutter
When removing a tree, the surrounding area will likely become cluttered. If you work with reputable companies, they will make sure that your yard is cleaned thoroughly before leaving your home.
5. Stump Grinding
Tree stumps tend to turn into hazards if left on compounds. If you work with professionals, they will grind the tree stump, improving safety.
1

When Should You Invest in Removing a Tree?
To know whether you should invest in tree removal, watch out for the following signs:
If your tree is dead, removal is the only ideal solution
If your tree is keeping you from developing your home, remove it as soon as possible
If you have excess trees occupying a small space, removing some of the trees could help you reduce overcrowding
If a tree has a disease that cannot be treated, consider investing in tree removal
If your tree is interfering with powerlines, tree removal will help you eliminate the risk of electrocution
If a tree's lean has increased significantly over a short period, consider removing it
2

Who Benefits from Tree Removal
The following groups will benefit from removing a tree(s):
People with trees that keep dropping branches on their compounds, lowering safety
Homeowners with trees that possess aggressive roots and are already damaging their concrete floors
Property owners whose trees are interfering with powerlines
If you have a tree that is keeping you from developing your land, tree removal should create enough space for property development
If your tree is outgrowing its assigned space and starting to press against your walls or windows, tree removal can help you save your home from damage
If you have a dead tree on your property, its removal could create a space for a new healthy tree
If the tree has cavities and its stability is questionable, tree removal could help you avoid injuries as the tree might fall when you least expect it to